Our company The Harrison Industrial Equipment Co., Inc. is a machine tool distributor Specializing in New & Used Equipment and supplies for Precision Fabricating, Stamping, Tube Forming, and Structural Applications. Let us help solve your production problems. We know how to make parts. Prototypes, Short Run, and High Volume. We look forward to working with you!
Lasers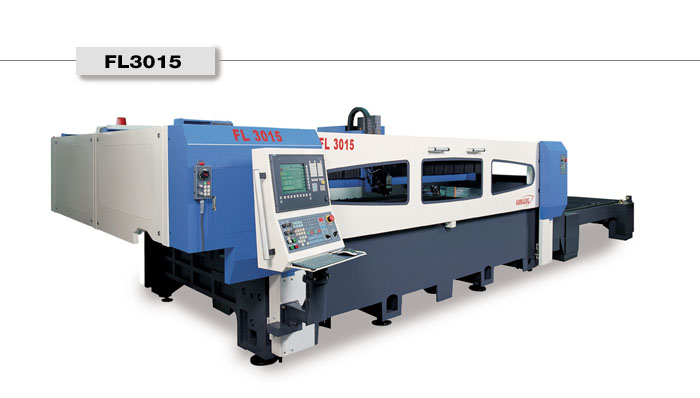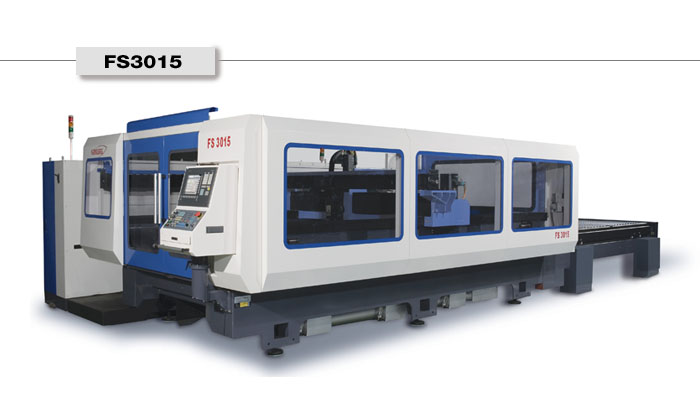 HK has produced more than a thousand laser cutting systems for the metal fabrication industry worldwide since 1990. They are one of the fastest growing companies among laser cutting systems manufactures. They offer the most economical solutions and have a field proven track record.
CNC Plasma and Water Jet Cutting Systems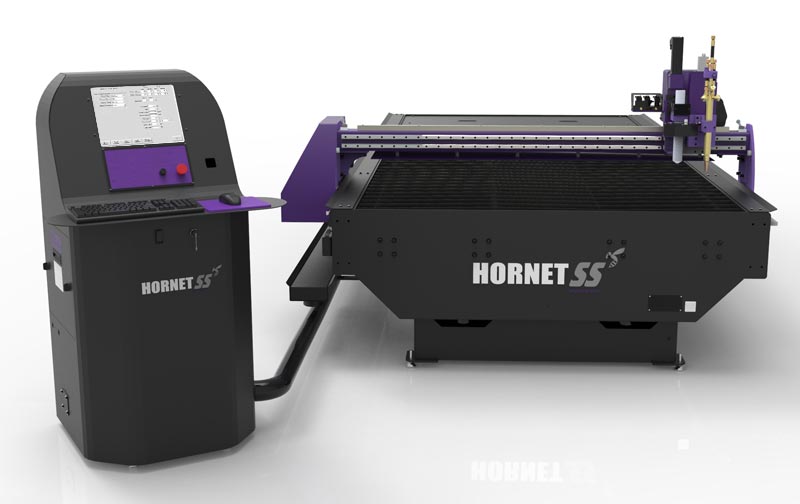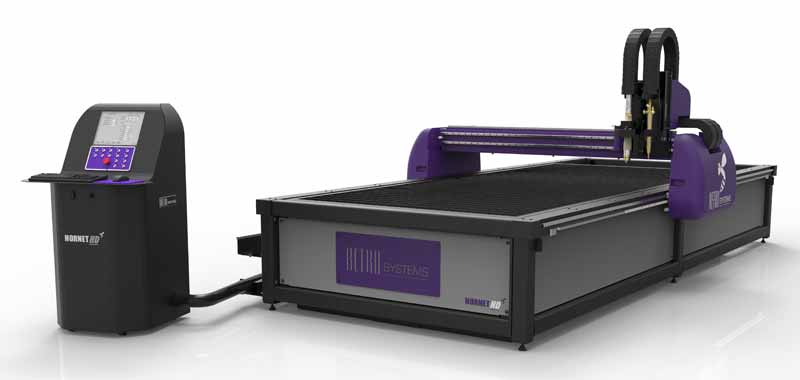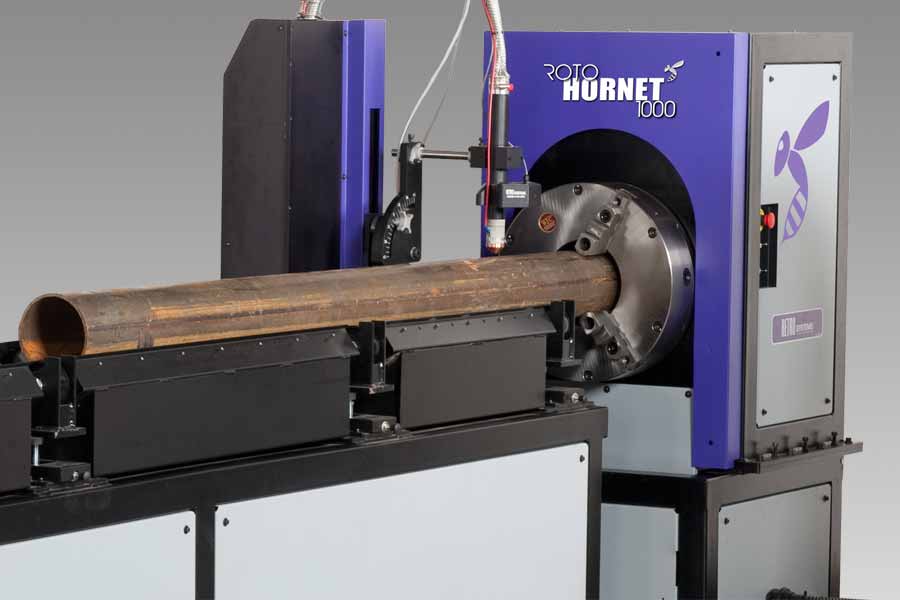 We offer Retro Systems full line of CNC plasma, oxy-fuel, and waterjet cutting machines. Retro Systems thermal CNC cutting machines are configured with the Hypertherm full suite of products and can be used for a wide array of applications including plate cutting, pipe cutting and contour beveling. Retro Systems water jet CNC cutting machines are configured with Hypertherm HyPrecision pumps, cutting heads and abrasive delivery systems and can deliver high-precision cuts on virtually any material from steel to composite to plastic.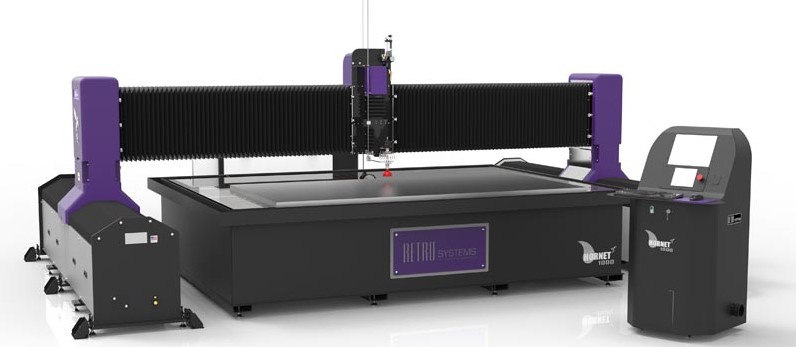 Retro System Machines are proudly made in the USA!
Fine Plasma Systems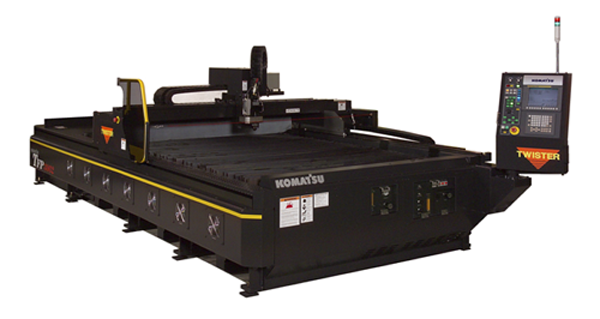 Komatsu Plasma Cutting Systems are a cost effective alternative to laser cutters, by providing precision quality cutting at lower initial cost and production cost.
Rebar Shearing and Bending Machines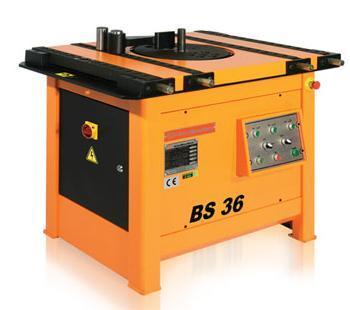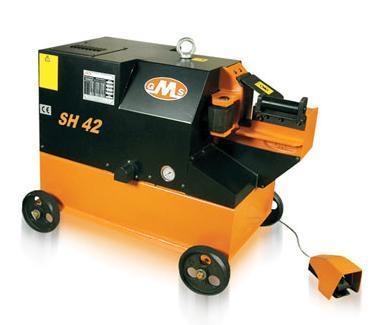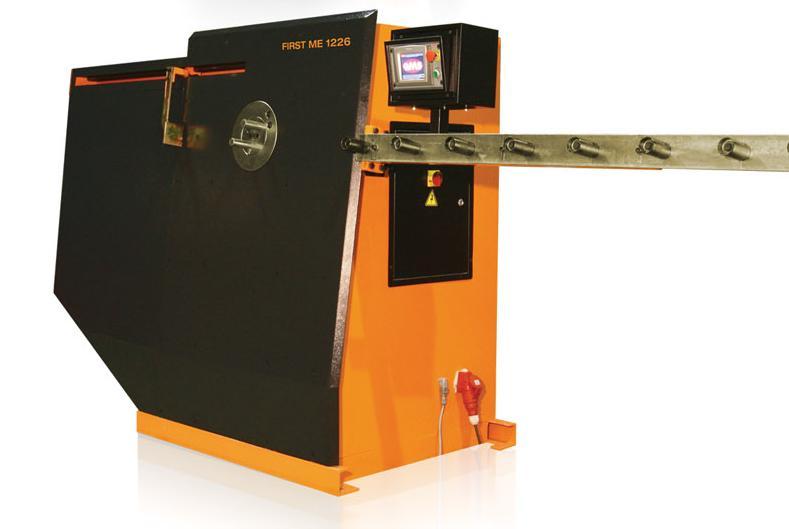 We offer a complete line of line of heavy duty Rebar Equipment.

Hardware Insertion Presses
The Auto-Sert line of USA Built Hardware Insertion Presses installs self-clinching fasteners into pre-punched, pre-formed, sheet metal parts.
Auto-Sert presses can insert many sizes of clinch nuts, studs, standoffs, and special hardware manually or automatically.

Press
Brakes and Shears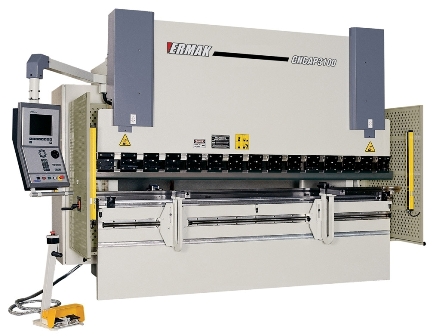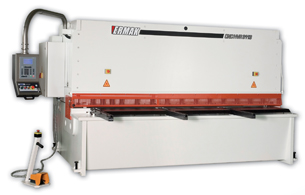 With 45 years of experience dedicated to manufacturing quality machinery Ermaksan continues to grow and succeed. All Ermaksan machines are built in a new state of the art production facility. The 600,000 Square Foot plant is equipped with industry leading equipment to build the best machinery on the market.
Press Brakes, Shears, and Tooling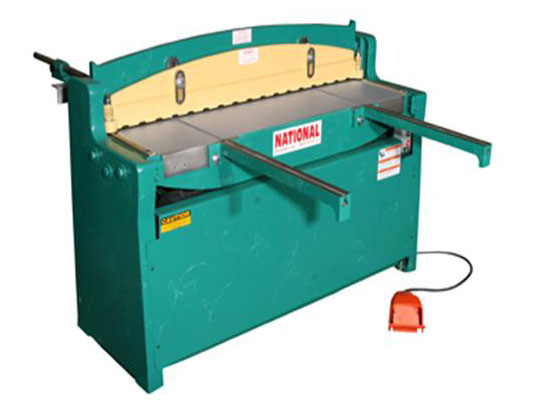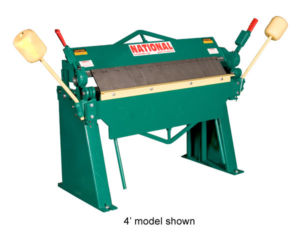 We also offer a wide range of manual and powered brakes and shears for your specific applications. Such as National which are proudly made in the USA!
CNC Turret Press Parts and Toolin
g
We offer a wide range of options to suit your exact requirements of sheet sizes and material thickness. Stand Alone - Automatic Loading and Unloading Systems - Part Sorting & Stacking Systems - Sheet Metal Storage Systems - Punch & Plasma - Punch + Shearing - Punch + Laser - Panel Bender - Complete Unmanned FMS (Flexible Manufacturing Systems).Clamp Parts, Tooling, Tool Grinders, In Machine Tapping, Mechanical, and Control Parts and Service. New & Pre-owned
Turret Punch Presses, Right Angle Shears, Lasers, & Panel Benders
Tube Bending & End Forming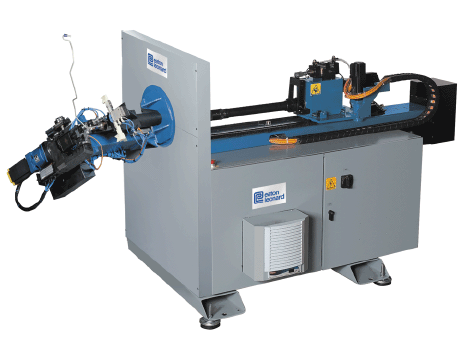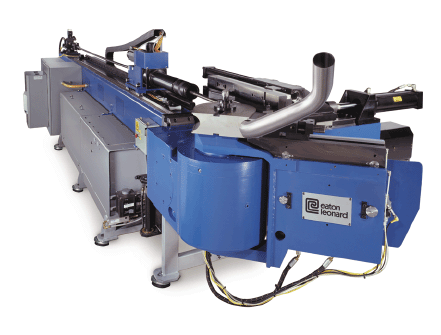 Tube forming and automation equipment for a broad array of fabricated products.
We can provide an extensive range of equipment including Robotic CNC tube benders, Conventional CNC tube benders, tube end forming machines, tube measuring equipment, and complete cellular integrated systems, and tube fixtures.
Mechanical, Hydraulic, or Pneumatic Presses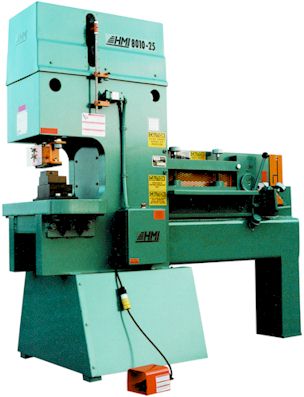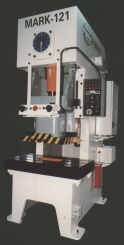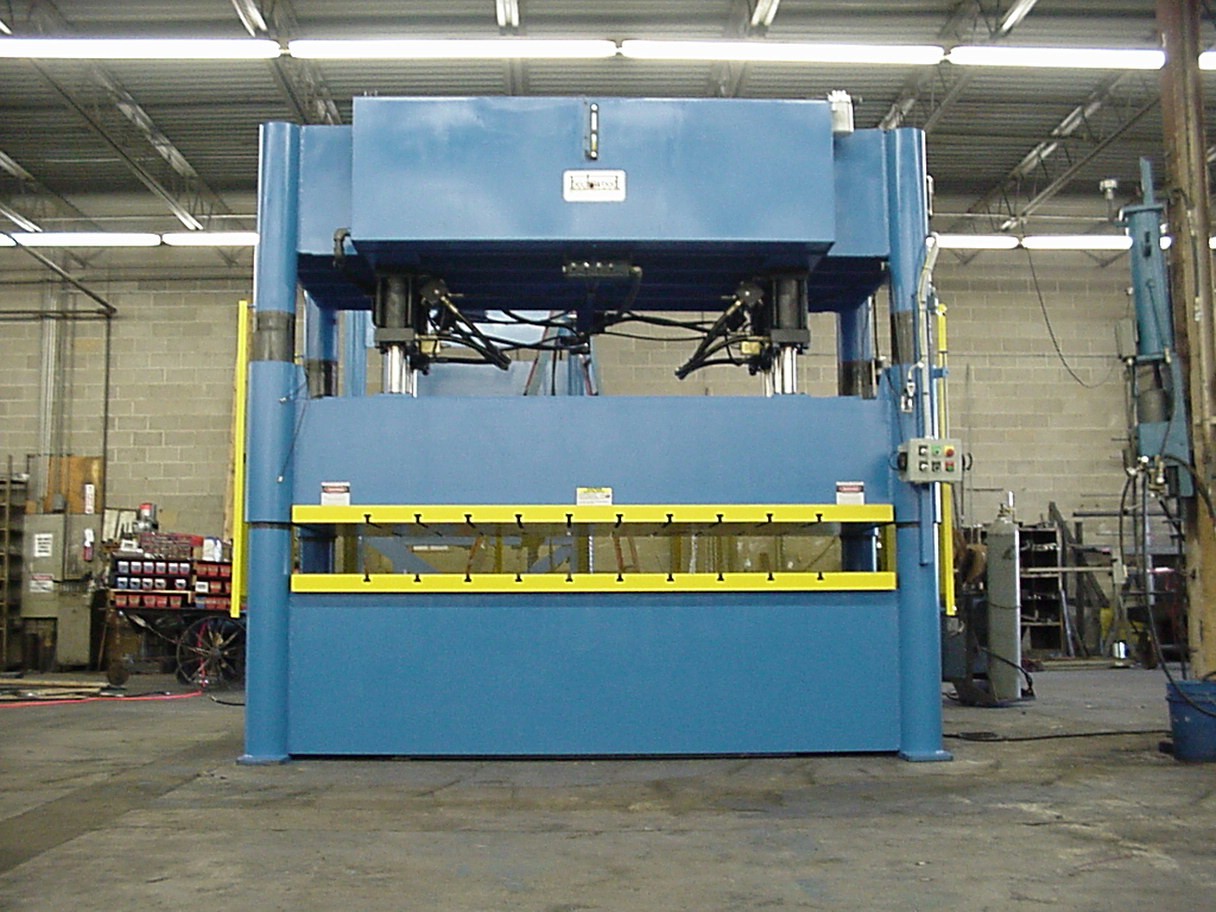 We offer Bench, Gap, Straight Side, Tandem, Tryout Presses, as well as Presses for Custom Application from 1 to 10,000 Tons.
Coil Processing Equipment

We Offer all Types of Press Feeding & Coil Handling Equipment
Air Feeds, Pull Thru-Straighteners, Servo Feeds, Powered Straighteners, Coil Cradles, Cradle Straightening Combos, Pallet Decoilers, Coil Upenders, Coil Cars, Coil Hooks, Payout Reels, Loop Controls, Loop less Systems, Machine Bases, Lift & Die Tables, Coil Buggies, Mechanical Feeds, Air Feeds, Servo Feeds, Zig-Zag Feeds, Complete Cut to Length Systems, and Custom Built Feeding & Coil Handling Equipment, Oilers & Spray lubrication systems, & Transfer Systems & De-Stack Systems.
Welders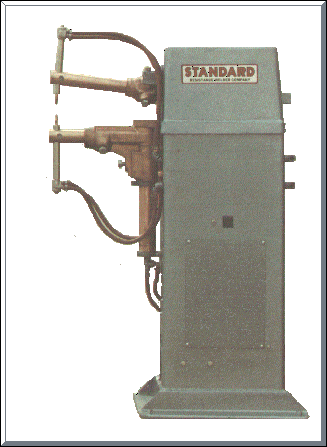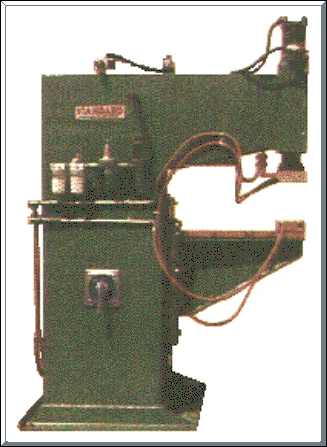 We offer
We offer Special Application Welders - Rocker Arm Spot Welders - Press Type Welders - Seam Welders - Butt Welders - Supplies

Abrasive Finishing & Oxide Removal Machinery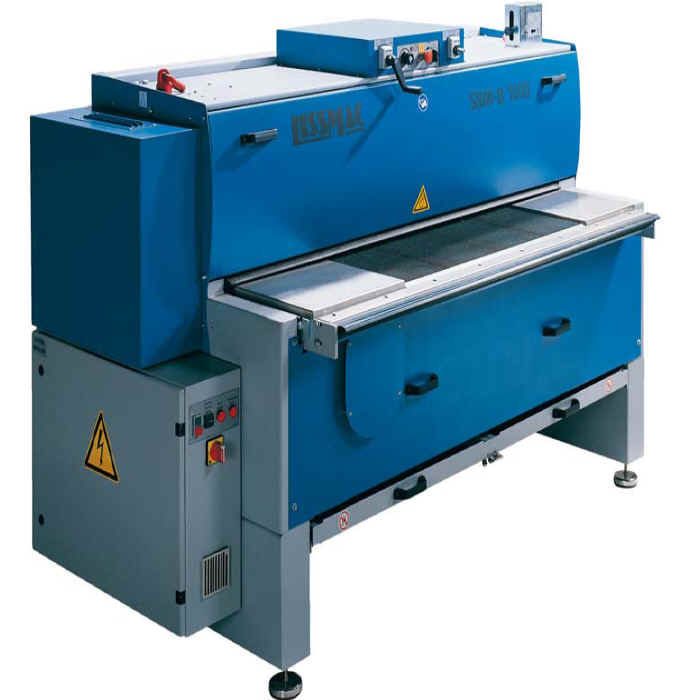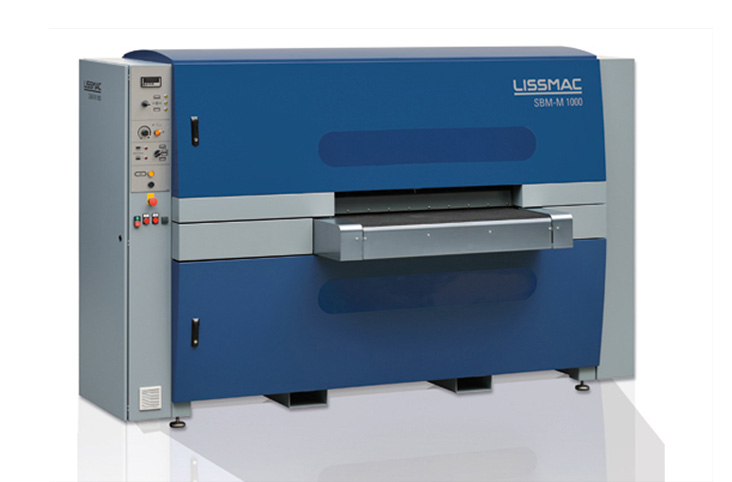 We offer Lissmac for one step Oxide Removal on all edges of laser treated sheets up to 1/2" thick! Deburr both sides of the material in one pass.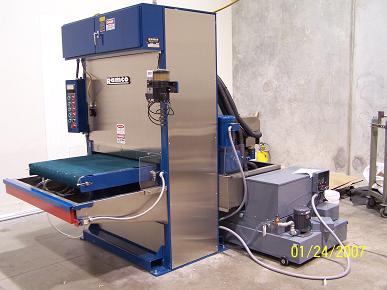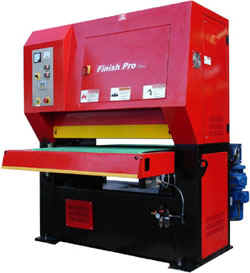 We also have conventional Wet or Dry Metal Deburring, Grinding, Polishing, Brushing & Finishing Systems as well as Vibratory Deburring Equipment.
If We Can Be of Assistance Please Call 817-354-4200 - Fax 817-354-0723 - Or Send us

Our Mailing Address : 8553 N. Beach Street #353 - Fort Worth, Texas - 76244-4919
Select where you would like to go :
Harrison Industrial Equipment accepts:


We are continually working to make this site better, come back again to see changes
Let us know what additions to the site you would like to see! E-mail us your ideas!
Last Updated - 10/16/2017